Wedding & Private Event Rentals
Custom Guest Seating Chart Rentals
The long list of wedding and sweet 16's to-dos can make for a hectic few months leading up to your big day. A curated selection of mirrors and digital signage are available to rent.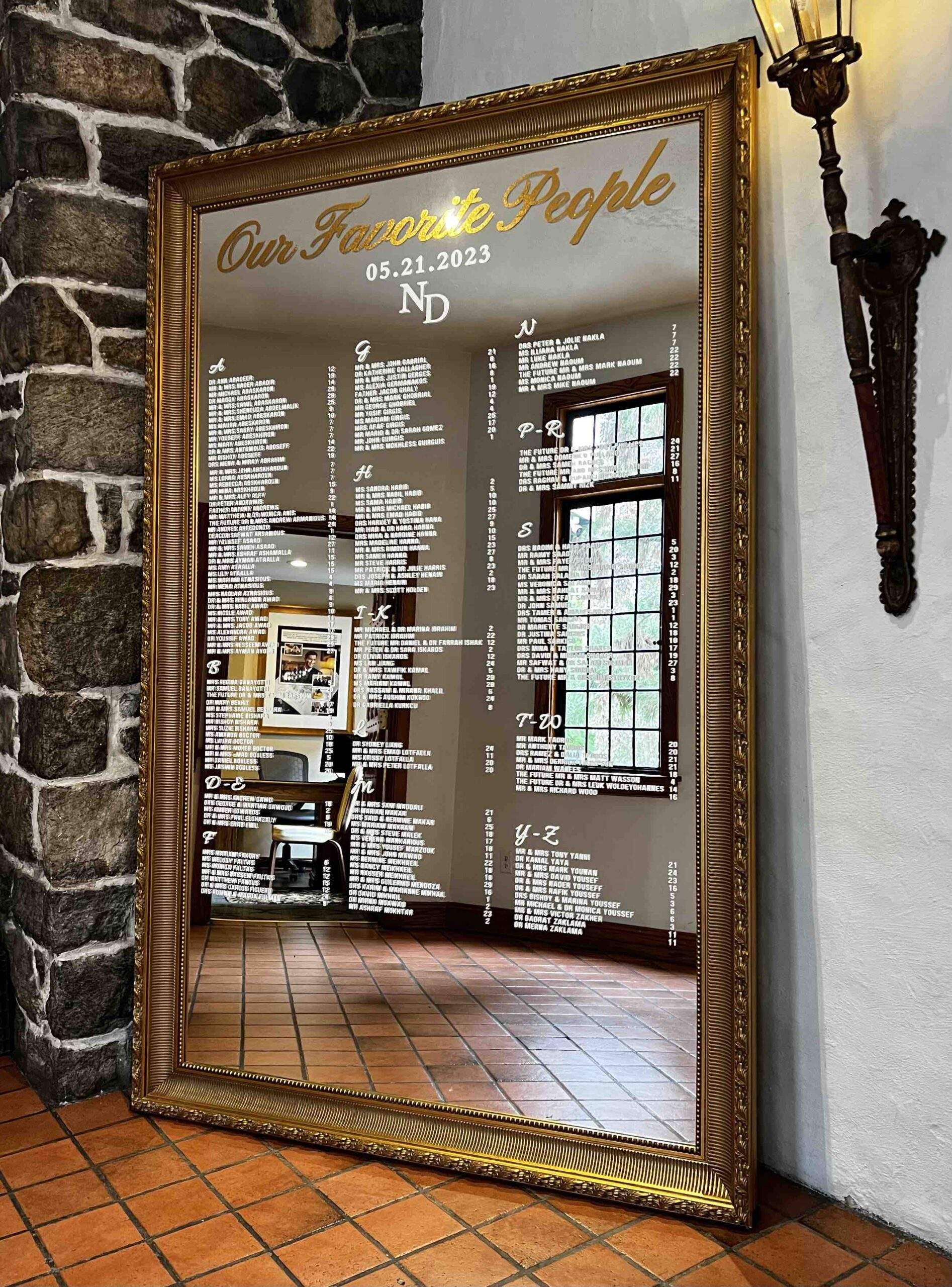 Mirror Guest Seating Charts
Immediately impress your guests with a modern, timeless, and organic aesthetic.
Inspired by the grand style of French Chateaus, this beautifully sculpted mirror adds a bohemian, vintage touch to your wedding day.
Make a Statement
A Mirror Seating Chart is typically the first thing your guests see as they make their way into the reception area, so why not wow your guests with a beautiful 7-foot tall ornate seating chart?
Ditch the Traditional Eye Straining Table Place Cards!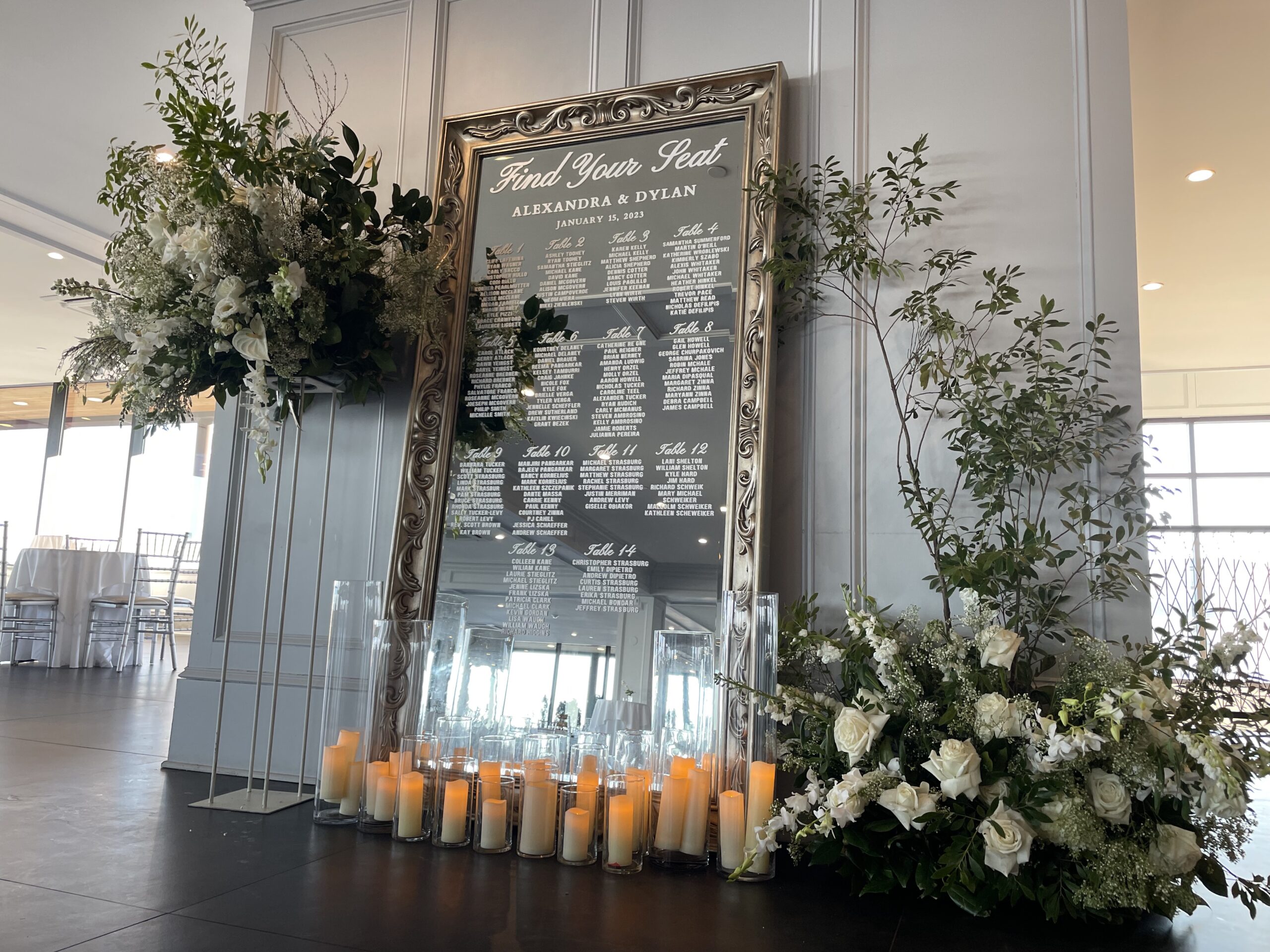 100% Custom to Fit Your Special Day
Are you looking for an elegant and creative way to seat your guests in style at your wedding or event? Tell us exactly what you envision for your special day and we'll make it happen.
Seat Your Guests with Style!
Learn More about Booking a Mirror Seating Chart for Your Wedding
Contact Us
Black & White Photo Booth
Celebrate your event in style with our Glam Photo Booth Filter.